The AAERT & SSB, Faculty of Architecture was established in 1995 as part of Gujarat's first self-financed college, Sarvajanik College of Engineering and Technology, Surat, under the aegis of Sarvajanik Education Society, India's largest philanthropic society. Sarvajanik Education Society caters to the educational needs of over 33,000 students in 33 institutes from pre primary to doctoral level.
The Faculty of Architecture is a leading institution imparting architectural education in Gujarat and having approval of CoA- Council of Architecture and also AICTE-All India Council for Technical Education.
Architecture is the creation of human environments. It coalesces the humanities and the sciences manifesting itself in designing of form, space and order. Architecture is situated in the expression of human values and provides the context for human activities.
The student of Architecture is called upon to approach with sensitivity, intellect and imagination interrelated socio-economic, environmental, material, behavioral and cultural conditions through the design process and evolve a pre meditated problem solving approach.
The Faculty of Architecture conceives of Architecture as a discipline as well as profession. It is committed to a concern for human values and for finding appropriate roles for architecture in society.
The Faculty aims at moulding young creative minds into sensitive professionals who are competent to negotiate social complexities, environmental pressures, cultural tensions.
Cities are engines of growth for the economy of every nation including India. With increasing urbanization, they will soon house one third of India's population. This calls for comprehensive development of physical, institutional, social and economic infrastructure of the cities whose settings are shaped by societies of consumption.
The AAERT & SSB, Faculty of Architecture at Sarvajanik College of Engineering and Technology (SCET) offers a 24months (4 semesters) program of Masters in Architecture (Urban Design). The course is approved by Council of Architecture. SCET is affiliated to Veer Narmad South Gujarat University. Graduates of SCET are eligible for membership of Institute of Urban Designers, India (IUDI).
Urban transformations with emphasis on Equity, Inclusive development, Livability, and Sustainability promoting the aspirations of citizens, play a significant role towards achieving these goals.
The course attempts at developing a broad perspective towards city development with a contemporary outlook, while striking a balance with tradition and culture. The course builds on the holistic development of students and enables them to work in the existing framework of development.
The objectives of the course are to bridge the gap between larger aspects of urban and regional planning and individual acts of architecture and to be a connecting link for an integrated development to create an understanding of existing mechanism of city development while developing a theoretical understanding with emerging concepts in urban space design of city development.
The course consists of an integrated set of subjects and modules designed to introduce planning practice, contemporary challenges, socio-cultural framework and economic institutions within which designers work. Post graduates of the program work in local city planning departments, state agencies, private firms, not for profit organization and other public and private institutions.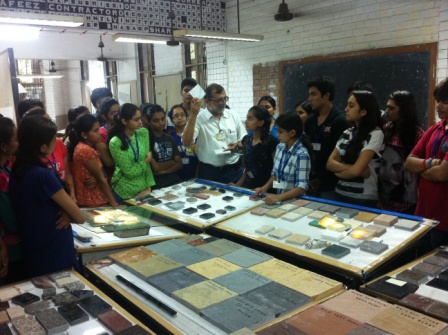 Interior Design is a total creative solution for optimizing and harmonizing the uses of a built environment, and extends itself beyond just visual or ambient decoration of an interior space. It involves practical, aesthetic, and technical appreciation of various aspects of space – its dimensions, its functional use, its significance, physical and safety considerations of users. The field of Interior Design is rapidly evolving as end users fashions, life styles change and new concerns such as environment protection and sustainable materials come to the fore.
The Sarvajanik School of Interior Design offers an autonomous 4 years Advance Diploma Course in Interior Design. This course is offered since 2013. The course is recognized by Institute of Indian Interior Designers (IIID) Mumbai. 'One additional year' to the existing 3 years Diploma Course which is "optional" (fourth year) leads to the Autonomous Advance Diploma in Interior Design recognized by IIID. This advanced course will allow students to be eligible for post-graduation in Interior Design at any other Universities recognized by IIID. All students who have done diploma in Interior Design after passing 10th standard/10+2 (H.S.C.) or equivalent will be given (Autonomous) Advance Diploma in Interior Design after completion of 4th year.
The teaching philosophy stresses on socially responsive and contextually sensitive design practice.
Throughout this course students will learn creative skills needed for their career as well as gain valuable knowledge from experienced teachers of Faculty of Architecture as well as industry professionals. The Faculty aims at developing a strong professional base for its students and familiarizing them with current trends in Creativity and Design Industry. The Faculty concurrently encourages student exposure to allied fields like philosophy, theatre, music, painting, sculpture, product design etc. and creates a platform to enable students to appreciate multifarious arts. .
The mandate of the course is " to create professionals who are sensitive to today's demands of ever increasing complexity of society, changing technology, environmental pressures including physical and cultural connotations.